Premier Property Care Franchise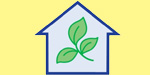 Premier Property Care - Property Maintenance Franchise
offer a friendly and professional service which ensures trouble free home ownership. We are fully registered here in France
Finance requirements

Franchise Fee: £8,500.00 + UK VAT
Liquid Capital: 0
Total Investment: £8,500.00 + UK VAT
Minimum Investment: €1,000
Profile
Premier Property Care - Franchise Options

We offer a friendly and professional service covering all aspects of owning and looking after your property in France. Linked to our network of professionals from all areas we form your 'One stop shop' for all the things home owners in France need.

Each Franchise owner may have certain skills that they focus their business on but all cover the basic practical and organisational skills our clients rely on. If it is outside your area of expertise our network can provide someone to assist, either way we get the job done.
A Franchise of Premier Property Care will benefit from the experience of a business run successfully in France for 8 years before expansion and a large network of experts for help and advice.

What do you get?
Exclusive territory

Assistance with business registration

Any training required

On going support

Operations manual

Technical support

Access to network of Artisans, Accountants, Insurance & Architects etc.

Devis/Factures & other administration templates

Personalised Business Cards, Flyers and Postcards etc.

Personal e-mail address

Micro-site website focusing on your area & work

Introductory language course + ongoing support

Marketing & Advertising plus advice on building the business
Advertising and Marketing controlled centrally means we can reach more potential clients with a strong brand message and wider appeal than individuals. In the growing 'web search' environment a strong internet presence is essential and being part of a network can introduce more clients to your business quicker and enquiries will be a better quality.

Your Profile
Whether you are single or a couple you will need to have good organisational skills, have a keen interest in what you do and be driven to build your business. Good practical skills are essential as are a natural ability in forming good relationships with clients and within the team.

Good communication skills over the phone and face to face are a must and a knowledge of computer skills will help you keep your clients informed. A grasp of French language will make everything easier but if you don't have this already we can help you put the plans in place to learn the language.

You will need to have a confident and professional approach to business in order to support and demonstrate the Premier Property Care brand and in turn provide excellent service to your clients.